Rack and Pinion elevators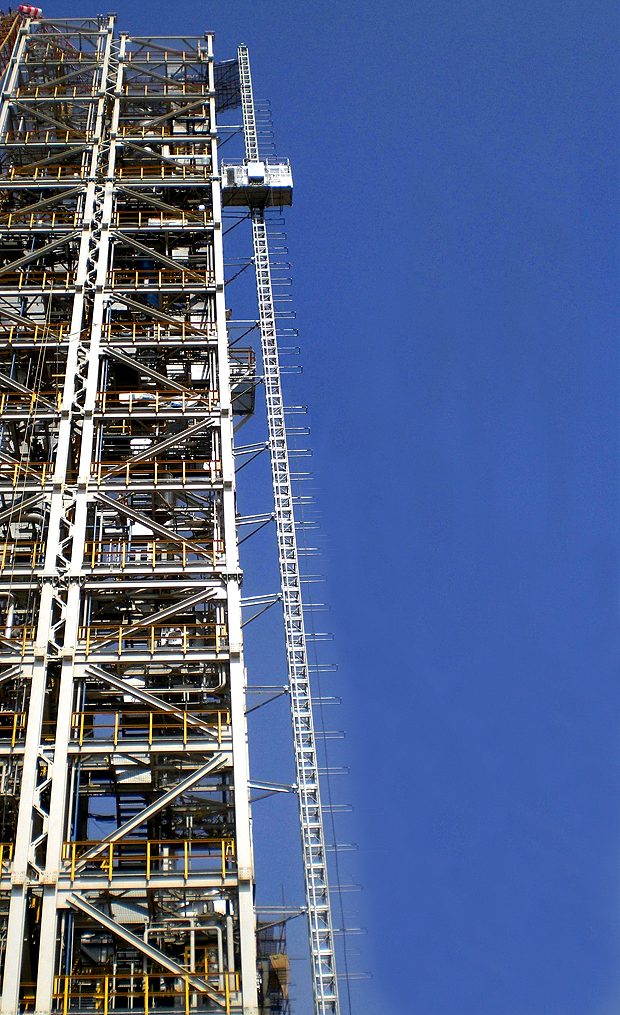 Rack and Pinion elevators
When additional elevator capacity is needed without having available space for it, a rack and pinion elevators placed alongside the column of an offshore platform might well be your solution. Installation is quick and simple, the cost is low and travel is as smooth as a conventional elevator. The advantages in total:
Ideal when space is very limited
Can be easily installed in any outside area
Low investment, simple construction
Low maintenance cost
INSTALLATION
Because of the simple design, we will have your new rack and pinion elevators installed in a very little time and will interupt your daily business to a minimum:
Anchor ramp is used for fixing the anchor bolts directly to the wall
Customized basement bolts make positioning to the ground simple
Remote control keyboard excludes all the control functions from the hoist and command the machine even from the roof of the construction hoist
Protection guard rails either on the erection ramp for the loading hoist or at the roof of the construction hoist
Electric power socket on board 220V to supply hand tools such as hand drill needed during erection
Manual crane or electric is needed to erect on the top of the machine to raise the mast sections during erection of the mast.
.
GENERAL ARRANGEMENT